Vincent Ridge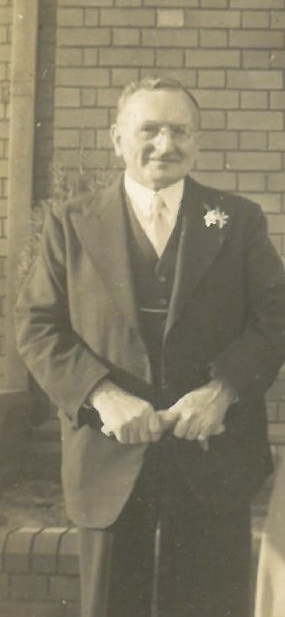 Born 30TH OF NOVEMBER, 1895 Wollombi, New South Wales, Australia
Died 25TH of NOVEMBER, 1965 Maroubra, New South Wales, Australia
Vincent Ridge was born on the 30th of November in 1890. He was the eldest son of Georgina and Robert Ridge. He met Gertrude Ryan, a local girl from Windsor, at a church dance. Gertie in later years would recall how Vince would come courting in his sulky after this first meeting. They were married in 1918 and settled in the Windsor district. They had three daughters: Margaret, born in 1919 and Helen Josephine, born in 1925. The family moved to Croydon where their third and last daughter, Barbara was born in 1927. For a while they owned a greengrocery store in Croydon. Moving later to Maroubra, where the girls attended St. Aidan's School.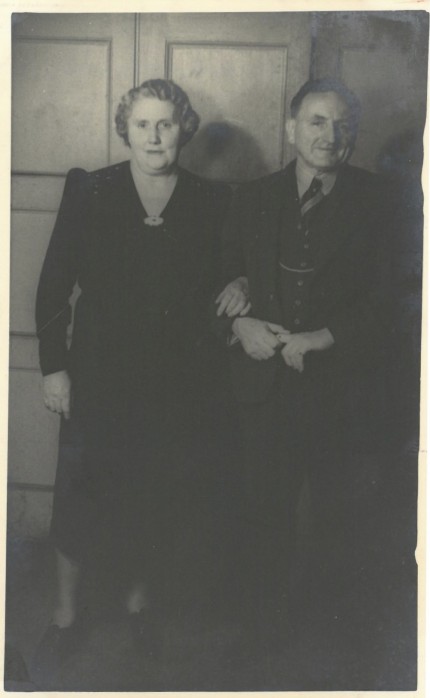 Vincent ran a business selling vegetables in the produce markets at Haymarket in Sydney. He had a stall there and spent a fair amount of his time travelling around seeing growers. In 1945 tragedy struck when Vincent's daughter Margaret suffered an asthma attack and died. She was in the Blue Mountains on a holiday with her mother at the time. Margaret was only 26 years old.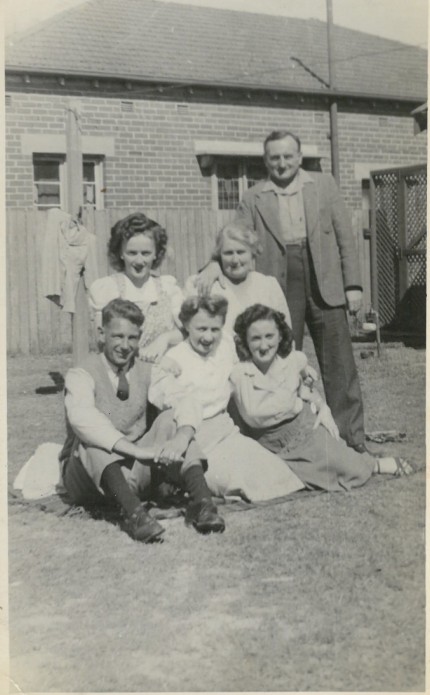 The devastation was severe. By way of trying to numb the pain, Vincent increasingly turned to alcohol. Before long this began to take it's toll on his health and personal life. In 1947, Vincent's youngest daughter, Barbara, married Rex Casburn Mahony. The couple settled in Kingsford.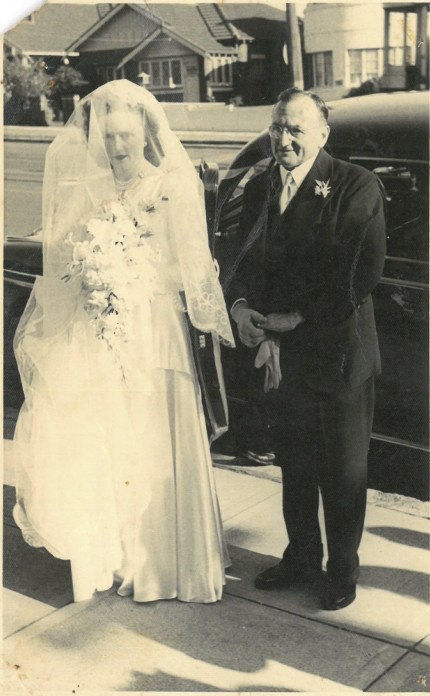 In 1950, Vincent's daughter Helen married Edward Albert Moore. They built a house and settled in the Sydney suburb of Miranda. Later that year on the 14th of November, Vincent's first grandchild was born. Barbara and Rex Mahony had a girl and named her Margaret, after Vincent's late daughter.
The arrival of little Margaret had a profound effect on Vincent. He gave up drinking and approached his life with renewed vigor. In 1953, Barbara gave birth to their second child, Cheryl Anne. In 1955, the couple welcomed their son, Geoffrey into the world. Margaret had this to say about her childhood with her maternal grandparents.
I have wonderful memories of my grandparents. We saw a lot of them as I only lived a few minutes away by car. Fridays were always special as I knew that after school they would be at my house. Lots of times I would be able to spend the weekend with them. My grandfather always made these stays such an adventure. He was so patient – a truly wonderful man with a great laugh. I remember we used to pick strawberries from his back garden. We'd then taken them inside, wash them, put sugar on them and eat them.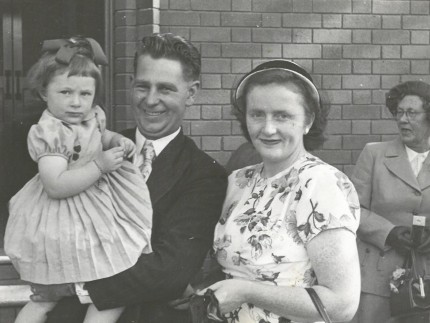 On the 18th of December, 1953, the Ridge family suffered another enormous loss when Helen's life was cut short, after suffering a fatal asthma attack. A few years later, Vincent retired from work, spending lots of time gardening, visiting friends and being with his family.
On the 25th of November, 1965, at the age of 75, Vincent passed away at his home on Royal Street, Maroubra.