George and Maude Trewin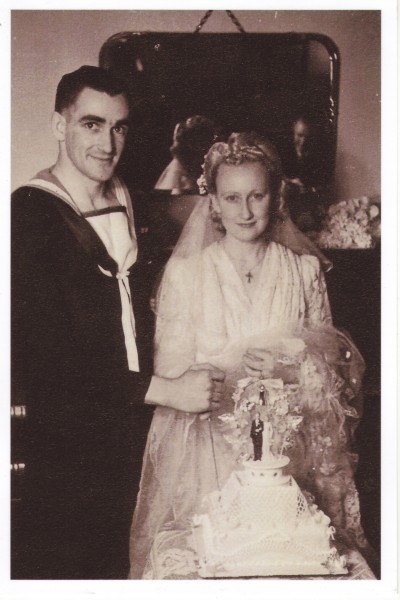 Met October 7th, 1945 Nielsen Park, Vaucluse, NSW, Australia
By Wendy Trewin
A few weeks after Mum and Dad met he got Polio and was in hospital for a few months. Dad was discharged from the Navy just after they were married. Mum and Dad moved to Leeton, NSW after they were married in July, 1946. There was not much work in Leeton. Dad did a bit of fruit picking and they lived with Dad's mother.
When Mum got pregnant with their first baby they decided to move back to Sydney. They lived with my mum's mother and father in Redfern. Dad got a job as a tram conductor.
Two years later they moved back to Leeton and Dad got a job in a cannery as a carpenter. It was her in Leeton that they had babies two and three.
In 1951 they moved to Forbes in NSW to share a farm. The following year the floods that swept through Forbes were so bad that my parents lived on a haystack for a few days with three toddlers. My mum was pregnant at the time but sadly lost that baby. She almost lost her own life.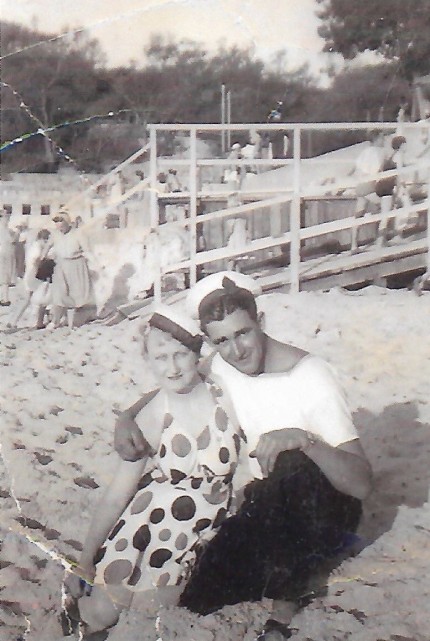 Time went on and babies four, five and six were born. They saved and sold anything they could to get enough money to buy a home in Merrylands. This was in 1959. In 1960 their seventh baby was born. A few months later my father was hit by a car. He was in Liverpool hospital for many weeks. With no money coming in, my parents were forced to sell their home and return to renting a house. After Dad recovered, he got a job as a door to door, window blinds salesman.
Dad then went on to work for Harrisons, a company that built poultry sheds on a large scale.
In 1964, Harrisons asked Dad to move to Melbourne to run the business building poultry sheds for them. From then on my dad worked long hours, always as a builder.
When he retired at the age of 79, he was building kitchens and bathrooms.
My mum was always a great homemaker and had the skill of making a little go a long way.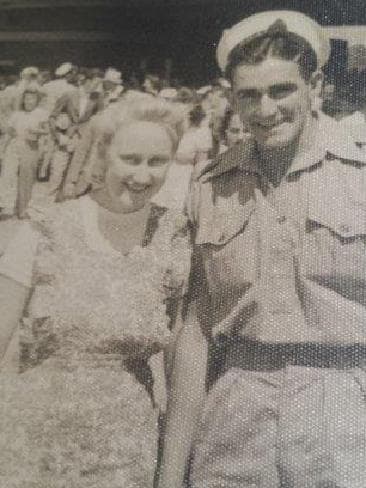 When they were about sixty, they started to travel overseas for holidays - Hawaii being one of their favourite places.
To them being happily married meant sticking together, even in tough times. My parents always put us kids first. They were very devoted to their grand and great-grandchildren. In their later years, they spent all of their time together, hardly ever being apart.
They had so many wonderful memories together: lots of weddings, births and fun holidays.
For the 70th anniversary of their meeting, my father took his little blonde wife back to the beach at Nielsen Park.
We are all very proud of them. My dad often said to my mum, "I told your dad I would look after you and I always will."